{
parts
1, 2, 3, 4, 5, 6, 7, 8, 9, 10, 11, 12, 13, 14, 15, 16, 17, 18, 19, 20, 21, 22
}
am i ready to leap
is there peace beneath
the roar of the forth road bridge?
on the northern side
there's a fife of mine
and a boat in the port for me
i'll float away
down the forth, into the sea
there are two bridges from edinburgh, over the fjord called the firth at forth, to fife. there is a space beneath one of them where no one is and where you can sit in the fog for a bit and feel like you don't actually exist at all, if you like that sort of thing.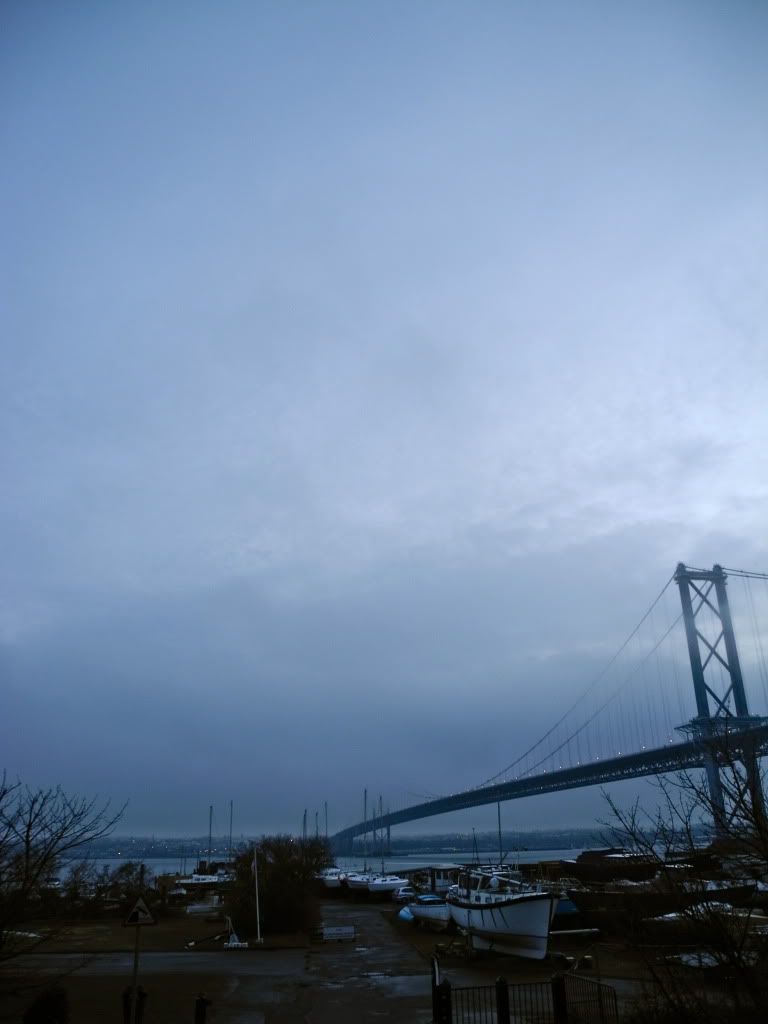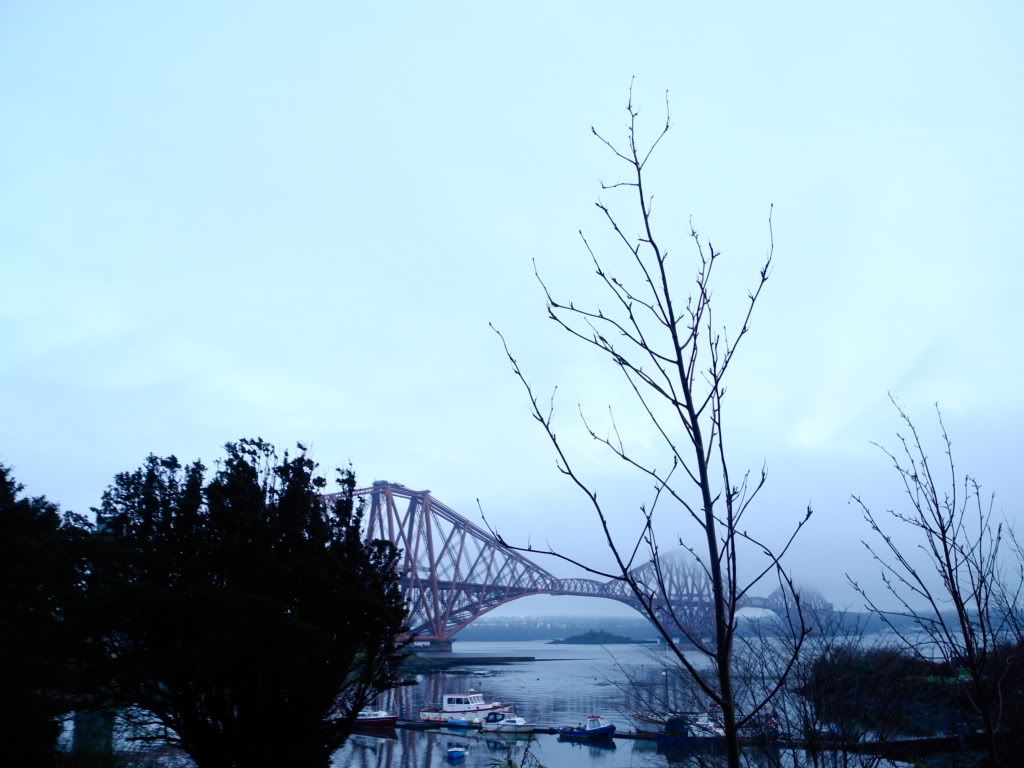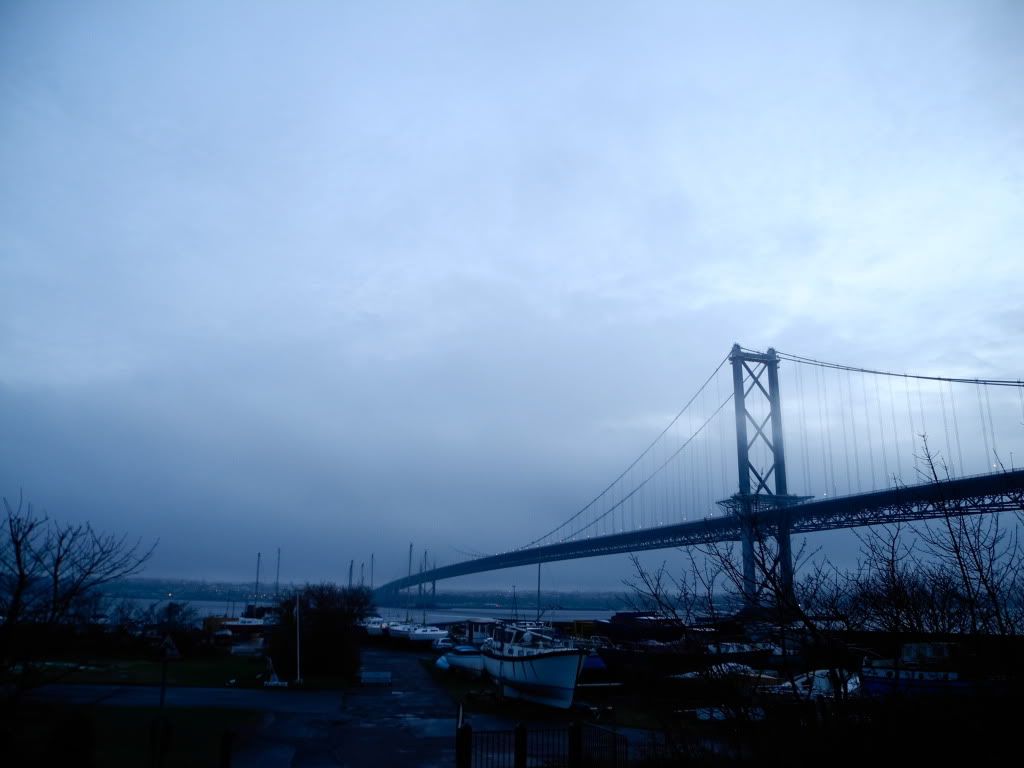 because when the fog rolls in, it rolls all the way in; so thick you might think you were on fire if you weren't so soggy and cold. it falls apart and you see the tops of things, but they're gone again just as quick. and the sky becomes white and the birds disappear.